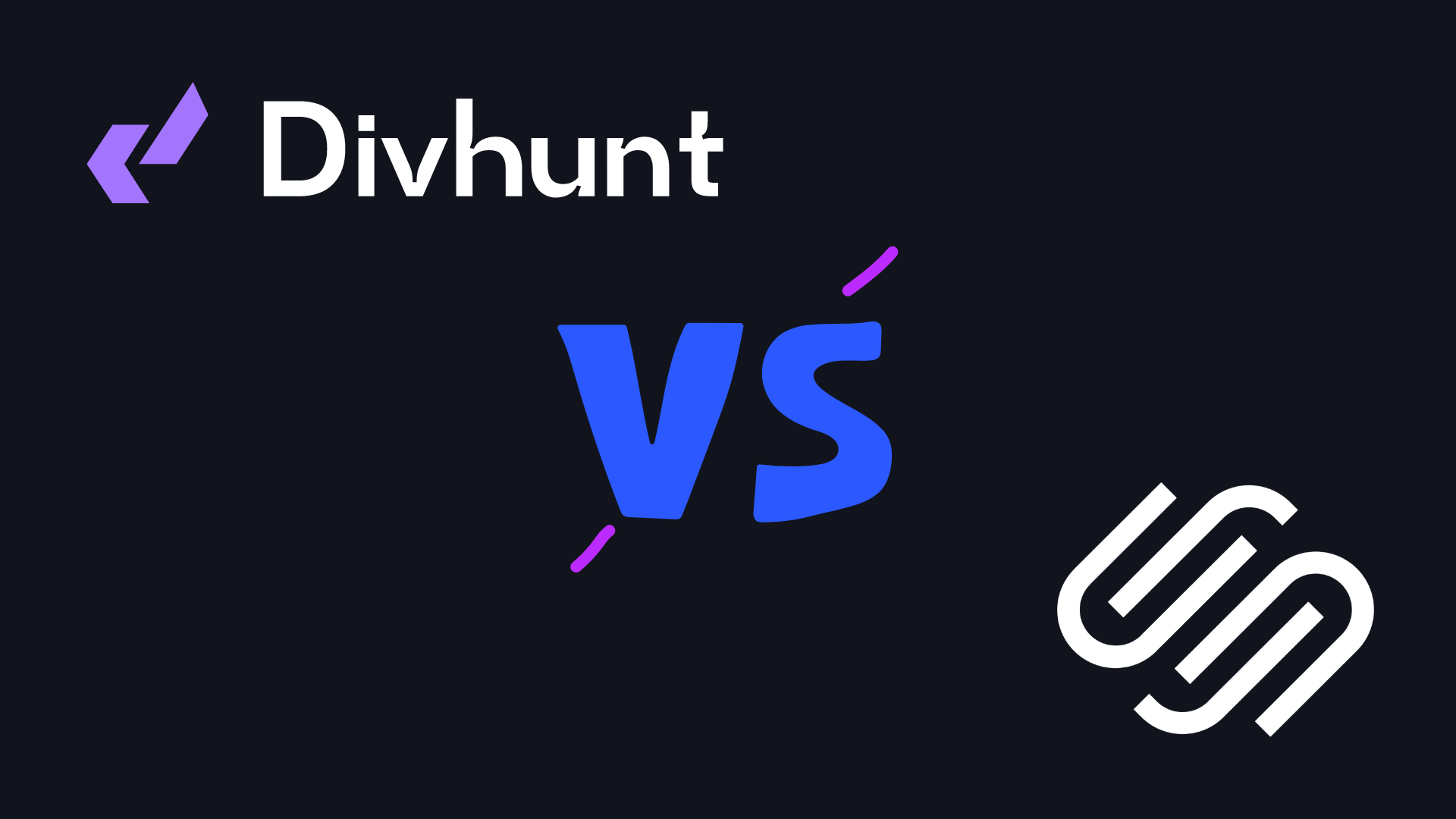 Divhunt vs. Squarespace: Unveiling the Ideal Website Builder for Your Project
In the dynamic world of website creation, the choice of a platform can significantly impact your online presence. Divhunt and Squarespace emerge as prominent contenders, each offering unique strengths. To guide you through this crucial decision-making process, we delve into a detailed comparison between Divhunt and Squarespace. Let's explore their features, usability, design capabilities, and more to help you determine the perfect fit for your project.
Divhunt: Effortless No-Code Mastery
Divhunt proudly stands as a no-code web builder, making it an excellent choice for individuals and businesses looking to create impressive websites without delving into complex coding. Its intuitive drag-and-drop interface allows users of all levels to swiftly construct stunning websites with ease, emphasizing user-friendly simplicity.
Squarespace: Aesthetic Appeal and Design Finesse
Squarespace is renowned for its design-focused approach, offering users an array of visually captivating templates. It's a favorite among creative professionals who value aesthetics and want their websites to serve as visual showcases. However, while Squarespace provides design flexibility, its learning curve might be steeper for those new to web development.
User Experience:
Divhunt's No-Code Elegance: Divhunt's strength lies in its accessibility. If you lack coding knowledge or are new to web development, Divhunt's approach ensures you can swiftly create a website that mirrors your vision. The platform's assortment of templates and intuitive features streamline the process.
Squarespace's Design-Centric Approach: Squarespace places design at the forefront. If your priority is visual aesthetics and you possess design prowess, Squarespace's templates and customization options allow you to craft a website that truly captures attention. However, this design emphasis might require a bit more time to master.
Performance and Loading Times:
Divhunt's Speed and Efficiency: Divhunt boasts optimized infrastructure that translates to lightning-fast performance. Your website will load swiftly, ensuring seamless navigation for visitors. This performance edge can enhance user engagement and overall site satisfaction.
Squarespace's Responsive Design: Squarespace also prioritizes performance with responsive designs. While it offers competitive loading times, Divhunt's explicit focus on speed gives it a slight advantage in ensuring a top-notch user experience.
Ease of Use:
Divhunt's Intuitive Interface: Divhunt excels in user-friendliness, particularly for beginners. Its straightforward interface empowers users to concentrate on their content and design rather than grappling with code.
Squarespace's Learning Curve: Squarespace's design-oriented approach can involve a learning curve, particularly if you're not familiar with design concepts. Customization might require more time and effort, which could deter those who seek a more streamlined process.
Choosing Based on Your Needs:
Choose Divhunt If:
You're new to web development or lack coding expertise.
Speed and performance are paramount.
You prefer a no-code, user-friendly approach.
You want to create a website quickly without sacrificing quality.
Choose Squarespace If:
You prioritize visual aesthetics and design freedom.
You're comfortable with design principles.
You're willing to invest time in mastering design customization.
You seek a platform to create visually captivating showcases.
Comparing Divhunt with Other Software Solutions